Existential Academy & Online Events – Healing from the "culture of autism" in words and pictures – 1hr (and access to full 9.5hr conference)

This video is the recording of the live "Other than Myself: Diversity Conference" held October 2022, where Dr Farahar spoke about "Healing from the "culture of autism" in words and pictures".
For £19.99 you will receive 9.5 hours of recordings, access resources from the speakers, and a CPD certificate.
VIEW RECORDING – View the full recording of the workshop at your leisure. Come back to the recording at any time and pick up where you left off. Watch the video as many times as you wish to deeply embed the learning.
CPD Certificate – View the whole video to access a Continuing Professional Development (CPD) Certificate. The Certificate is proof of your commitment to continuing and deepening your learning as a practitioner.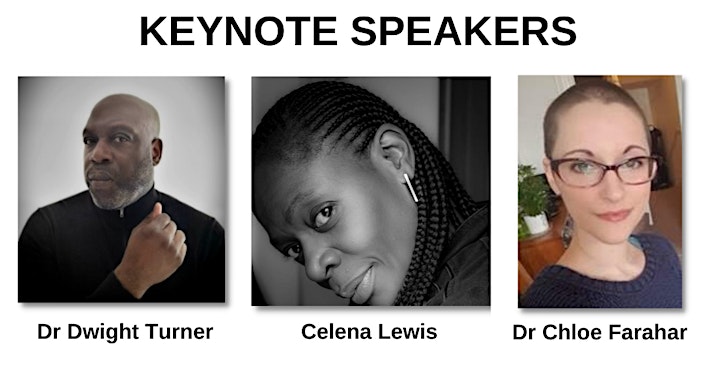 DOWNLOAD YOUR CONFERENCE BROCHURE HERE
____________
KEYNOTE Dr Dwight Turner: Being The Other From Performativity To Authenticity
We all perform, we all shuck and jive, we masquerade, we act in a way that allows us to fit in with the worlds that we inhabit. Be it that we are women working in patriarchal environments, or persons of colour existing in a world which is majority white, or that we are of a working class background fighting to survive with superiors who are of a middle or upper class denotion. We all find ways that allow us to feel accepted and safe. The issue with many of these is that we are then left in a state or inauthenticity.
The cost of this sense of inauthenticity can run quite deep psychologically, and for those of us who are other can lead to anything from physical symptoms to psychological collapse.
This talk will look at some of the costs to this inauthentic state of who we are, together with some of the reasons why we conform to ways of being which are alien to us, before exploring just what it might be like to be authentically whole and free.
---
BIO: Dr Dwight Turner is Course Leader on the Humanistic Counselling and Psychotherapy Course at the University of Brighton, a PhD Supervisor at their Doctoral College, a psychotherapist and supervisor in private practice. His latest book Intersections of Privilege and Otherness in Counselling and Psychotherapy was released in February 2021 and is published by Routledge.
An activist, writer and public speaker on issues of race, difference and intersectionality in counselling and psychotherapy, Dr Turner can be contacted via his website www.dwightturnercounselling.co.uk and can be followed on Twitter at @dturner300 .
---
KEYNOTE Dr Chloe Farahar: Healing from the "culture of autism" – in words and pictures
In this talk, Dr Farahar will be discussing healing from the "culture of autism" in words and pictures. Some of the pictures they include are screenshots from an Autistic group performance piece, Adventures of Super Autie Gang, from the 2019 Autism Arts Festival.
These pictures are used to help tell the story of an Autistic journey from the isolating start as a "broken human", through to a pathologised "person with autism", to become an empowered Autistic person who is part of a community and culture.
Content Notes: discussion of suicidality and traumatic experiences e.g., bullying and discrimination; pictures of people with swear words and negative words written on their body.
---
BIO: Dr Chloe Farahar (she/they – Autistic): Late-diagnosed, perpetually, enduringly, eternally, weird, odd, standoffish, but also beautifully, irredeemably Autistic. Chloe is an Autistic academic whose research interests revolve around her Autistic specialisations and dedicated interests (not "special interests"), and they are currently on an Oxford-led project as a research associate, looking at ACEs, mental health, and innate neurodivergence.
Chloe's specialisations include: supporting Autistic people with their co-founded Autistic Discovery Journey programme; reimagining the spectrum as a three dimension Autistic space; creating neurodivergent-inclusive environments; and educating both Autistic and non-autistic learners about Autistic experience in their training courses and on the free educative platform, Aucademy, with fellow Autistic people.
---
KEYNOTE Celena Lewis: "My Mother's Handbag: Writings to the other side and back again."
The presentation is about Loss. This will be a performative, embodied piece. Emotions usually hidden or spoken about in private will be given a public voice today. My mother's handbag will contain All of the various written letters, poems, snippets & stories. I shall take each of these out of her bag and read them to you.
---
Bio: My name is Celena Lewis I was born and grew up in Cardiff, South Wales. I describe myself as Human, Black, Female, of Kittitian (from the Island of St Kitts in the East Caribbean) heritage. I became a singer and had my first professional engagement at 13 and first recording contract at age 14. I went to a Stage School in London and appeared in Musicals, Television shows & Tours over a 21- year period of my life.
I am a Narrative Therapist, Zumba Instructor, an Experimental and Experiential Writer. I have been a therapist for 21 years and have used writing to express myself and have encouraged, where appropriate, clients to do the same. The theory that comes close to describing how I write would be Autoethnographic, poetic (at times), performative (at times) & heartfelt (most of the time).
The process of writing is about speaking straight from the heart as and when the need arises – a meaning making effort. I write of my lived experience about Loss, Family Dynamics, Illness, Inter-racial relationship/s, survivor guilt, sexual trauma and associated emotional turmoil with attempts to give all aspects of self a voice.
This conference is a collaboration between the Existential Academy & OE, our hope is to celebrate diversity and challenge ourselves as persons and professionals.
---
---